Prestige Eventing Saddle $2900

Our best selling Prestige saddle!
Accessories from Prestige:
Prestige Sheepskin Shimmable Half Pad $250
Hunter Bridle $374
Prestige Anatomic Girth $213.00

Dinafit Boots from Prestige:
Open Front Jumping Boots $135.00
Fetlock Boots $112.00
Prestige Leather Care:
Leather Balsam $31.95
Leather Care Kit $32.95

Need to have your Prestige Saddle adjusted? VTO can perform expert Prestige tree adjustments. Call (800) 506-5344 for details.
---
FITS Clothing



-FITS Full Seat Pull-On-$226.95
-FITS Beka Knee Patch Breech -$138.95
-FITS Full Seat Duet Front Zip Breech-$259.95
-FITS Treads Lite-$114.95
-FITS Kate Knee Patch Breech-$138.95
-FITS Megan Knee Patch Breech-$169.95
-FITS Performax Front Zip White Full Seat Breech-$259.95

---
Amazing Deal!


$20.00
Save 60% on Classic Equine Soft Touch Straight Girths With Elastic
Jump Girth (Brown and Black)
Dressage Girth (Black only) $25.00
---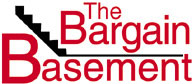 VTO's blowout deals on breeches, boots, gloves, riding apparel and more.
Classic Equine Boots
Made from waxed leather with foam lining for easy care. A great boot at a fantastic bargain!
Open Front Jumping Boots $20.00
Fetlock Boots $15.00
Galloping Boots $20.00


Courbette
Overstock Bridle Sale
Incredible deals available on Bridles for a limited time only.
Warm Weather Riding Apparel
---
FITS Breeze Tech Shirt-$68.95


Ride cooler in Breeze with UPF 50 odor and pill resistant fabric.Hour glass design shows your curves in this feminine flattering shirt that is amazingly soft and fast drying.
Irideon Crossband Knee Patch Tight-$67.95
The bright waistband criss-crosses for a pretty yet comfortable silhouette. You may wear it folded down or up for a versatile look.

Noble Outfitters Lil Lover Tank-$24.99
Opti-Dry technology in the lightweight jersey material allows you to stay comfortable and cool while looking stylish.
Ariat Women's Arcadia Show Top-$119.95


This top features a premium mid-weight Tek knit, mesh side panels and a back inset for keeping cool on the hottest days. The Heat Series technology gives you SPF protection and ensures you stay dry when the competition heats up.

Kerrits Ice Fil Mesh Shortsleeve Shirt-$44.95
Ice Fil® technology assists in lowering your skin temp up to 5 degrees as sweat converts to refrigerant with moisture activated cooling sensation.

FITS Treads Lite-$114.95
Rubberized full seat ink dots are uniquely distributed throughout the leg and seat.. You will love FITS' breathable AS lite fabric, a tropical weight version of the original all season, 4 way stretch fabric.
---
Fly Protection
---
Bridleway Fly Sheet-$99.95


Sturdy mesh fabric prevents fly contact and encourages air to circulate keeping your horse cool. The integrated neck cover and generous tail flap further assist in fly control.
Cashel Crusader Fly Mask-Start at $19.95


With its patented three hole cap that eliminates forelock damage and unique design that keeps the mesh well away from the eye area, this is the most comfortable mask available. The plastic coated mesh is durable and blocks 70% of damaging UV rays.
The Original Fly Wraps-$39.95
The original mesh leg wraps designed to cover and protect horses and offer relief from biting flies and insects.
Fliegenschutz Deo-Gel Fly Repellent-$25.95
Fly repellent in a gel form has aromatic substances which emit vapors that instinctively repel flies and other biting and stinging insects.
Shires Mesh Fly Mask-$21.95


A full face mesh fly veil complete with ears and removable nose extension to provide flexible protection against the sun and flies.
SMOKIN' HOT DEALS!
Brand-new ladies breeches as low as $20. Check them out now!
Also Full Seats for $50!
Yikes! Kids breeches as low as $15!
---
Majyk Equipe Horse Boots:


Boyd Martin Stadium Open Front Jumping Boots-$119.95
Boyd Martin Stadium Hind Jumping Boots-$99.95
Boyd Martin Cross Country Boots-$89.95-Front $99.95-Hind

Memory Foam Hind Jumping Boots-$49.95
Memory Foam Open Front Jumping Boots-$59.95
Bit Butter-$17.95
Special formulation provides all-natural soothing care to replenish moisture for dry, callused, unresponsive areas of your horse's mouth. Enriched with a Mouth Softening Complex, this palatable blend of natural butters, essential oils, and unique flavor encourages acceptance and improves focus on the bit!
Ovation Glitz Helmet-$89.95
Features a nice leather brim and harness with frosted sticker accents. Features an e

asy adjust dial for a snug fit with an extra strong adjustment teeth for added helmet life. High flow vents to keep you cool.

MDC S Stirrup Irons-$149.95
Designed for riders who appreciate the classic lines of traditional stirrups and seek the performance and safety advantages offered by MDC's patented 45 degree "S" Stirrup positioning technology.
Noble Outfitters Doubleheader Day Pack-$59.99


The perfect backpack to store your helmet and some small necessitates for your show day. A drawstring opening with flap to the main compartment won't scratch your helmet and allows for ventilation.

FITS Zephyr Show Coat-$295.00
Completely breathable while at the same time perfectly opaque, air breezes through the Zephyr's lightweight open cell Power Mesh fabric to keep you cool and comfortable. Factor in amazing stretch and you have the ultimate washable performance show coat.

Ovation Alistair Country Boot-$189.95
The functional side laces are ultra-fashionable and allow you to customize the fit, and are backed by a fully waterproof gusset. Also features a rugged, grippy outsole, functional buckle and button straps, as well as a Freudenberg German Made Waterproof & Breathable Membrane.
Acavallo Soft Massage Gel Pad-$99.95
This extremely lightweight gel pad can be used directly on the horses back. The Active Gel Soft Gel Pad has the ability to allow the skin to breathe while maintaining contact with the saddle. For correctional help try the Acavallo Soft Massage Gel Pad with Rear Riser or Acavallo Soft Massage Gel Pad with Front Riser.
Romfh Bling Dressage Vest-$171.95


Perfect for DQs when the coats are waived and you want a pulled-together show look! Romfh takes the Bling trend and makes it beautiful with Black on Black authentic Swarovski® crystals on the collar and pockets of this slenderizing show vest.