Prestige Roma Jump Saddle-$2100
-Great for eventers and jumpers alike!-



Bridles
Dobert Padded Dressage-$156.95
Nunn Finer Stefania Figure 8 Bridle-$153.95
Girths


Lettia CoolMax Fleece Lined Girth-$44.95
Ovation Airform Chafeless Dressage Click-it-$41.95
Nunn Finer Piaffe Girth-$153.00

Saddle Pads
Acavallo Soft Massage Gel Pad-$99.95
PRI All Purpose Square Pad-$31.95
Back on Track Dressage Saddle Pad-$69.00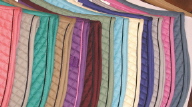 **Need to have your Prestige Saddle adjusted? VTO can perform expert Prestige tree adjustments. Call (800) 506-5344 for details.**
---
Best Selling Breeches



-FITS Full Seat Pull-On-$232.95
-FITS Free Flex Full Seat Zip Front Breech-$161.95
-Romfh Sarafina Full Seat Breech-161.95
-Kerrits Ladies Cross Over Fullseat Breeches-$107.95
-Ovation Ladies Pull On Full Seat Euro Tight-$51.95

---
Amazing Deal!


$20.00
Save 60% on Classic Equine Soft Touch Straight Girths With Elastic
Jump Girth (Brown and Black)
Dressage Girth (Black only) $25.00
---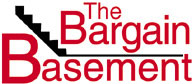 VTO's blowout deals on breeches, boots, gloves, riding apparel and more.
Teque Style Women's Show Shirts
Only $25.00
Originally $105
Hydropore has an innovative and complex weave that rapidly pulls moisture away from the wearer. Additionally, Hydropore is designed to be around horses. Its wrinkle-resistant, the color won't fade and it prevents unsightly pilling or snags.

Winter Riding Apparel
---

FITS Erin Base Layer Shirt-$81.95
Crazy cozy-it wicks and breathes, insulates and flatters your figure, making this the shirt you reach for first every time.

Kerrits Therminator Winter Riding Pants-$107.95
Kerrits used wind and water resistant bi-component softshell fabric to craft a classically-styled pant—with new tailored front-zip fly—designed for miserable weather.

Noble Outfitters Evolution Insulated Jacket-$189.95
Made for working and riding in the elements. 100% waterproof, this premium jacket will keep you dry and warm.

Schockemohle Phyllis Ladies Quilted Vest-$149.95
Perfect companion during the change from autumn to winter not only in the stable but also on the horse. It's a lovely tailored vest that gives you a perfect sporty look.


Irideon Stafford Softshell Jacket-$89.95
Constructed of waterproof fabric and features a removable hood with zipper rain guard. That way, water flows over the back of the jacket instead of into the zipper
FITS Men's Chill Block Base Layer Shirt-$89.95
FITS' favorite cold weather base layer is now available for men! The Chill Block Base Layer wicks and insulates, making this shirt your new winter favorite.
---
Winter Blankets
---
Amigo Competition Sheet-$60.00
Perfect for brisk mornings and cool evenings! The Amigo Competition Sheet is a waterproof exercise sheet with cozy fleece inner and reflective strips for safety.

Saxon 600D Standard Neck Medium Blanket-$73.95
Waterproof and breathable 600 denier ripstop outer shell with a 210D polyester nylon lining. 180g fill.

Amigo Bravo 12 Lite Turnout w/ Leg Arches-$145.00
Waterproof and breathable 1200 Denier polyester outer with coat polishing polyester liner. Patented front leg arches and the classic original cut
Rambo Newmarket Fleece Dog Blanket-Starting at $35


Hi-tech double bonded, anti-pill fleece that has excellent thermal and wicking properties.
Tech Stirrups Iris Cross Country Iron-$206.95


The treads feature a 4 degree angle to encourage proper positioning, and they are very aggressively patterned to provide grip in any weather and footing conditions. Strategically placed stirrup leather eyes provide rider comfort and assist in retrieving lost stirrups.
KL Select Smart Girth-$182.95
Soft euro comfort padding is very supple and squishy.Integrated billet keepers are softly padded to protect your horse from any pinching around the buckle area.

Woof Wear Medical Hoof Boot-$52.95
This boot fits closely to the foot, providing the protection your horse needs during injury or wound rehabilitation. Perfect for aiding treatment of abscesses, punctured soles, and bruised soles. For stall or turnout!

Nunn Finer Thermoplastic Open Front Jumping Boots-$63.00
extremely impact resistant with a hard exterior and neoprene-covered gel interior. For a final layer of protection, a leather strip guards the tendon. This lightweight boot features magnets inserted into the shell, which helps with circulation and promotes soundness.Also available in fetlock boots.

Millstone Padded Leather Halter with Rhinestones-$62.95
Softly padded on the crown and nose but the best feature is the four rows of sparkling rhinestones on the noseband and cheek pieces. 3/4" wide.
MOSS Products
An auromatic experience while cleaning!
Deodorizing Mist-$10.95
Made of a natural, soy-based free radical technology that encapsulates the odor which in turn destroys the odor on contact.
Bit Cleaner-$12.95
a non-toxic, biodegradable cleaner and disinfectant that will break up even the most saliva coated bit. Peppermint scented.
Saddle Soap-$16.95
These goat's milk glycerin soaps condition, clean and nourish your leather and are lightly scented to make caring for your leather a more enjoyable experience.

Nunn Finer Waterford Cartwheel Bit-$54.95
Ergonomically shaped mouthpiece with high quality German Silver to promote ultimate acceptance.

Hamag Plain Bridle Number Holder With Hook-$42.00
Tired of dealing with unsightly torn plastic holders? Hamag Leather Number Holders™ are handmade in Australia from quality materials, and have been designed to last a lifetime. Also available with bling.