Prestige Eventing Saddle $2900

Our best selling Prestige saddle!
Accessories from Prestige:
Prestige Sheepskin Shimmable Half Pad $250
Hunter Bridle $374
Prestige Anatomic Girth $213.00

Dinafit Boots from Prestige:
Open Front Jumping Boots $135.00
Fetlock Boots $112.00
Prestige Leather Care:
Leather Balsam $31.95
Leather Care Kit $32.95

Need to have your Prestige Saddle adjusted? VTO can perform expert Prestige tree adjustments. Call (800) 506-5344 for details.
---
FITS Clothing



-FITS Full Seat Pull-On-$232.95
-FITS Kimberly All Season Knee Patch Breech-$169.95
-FITS Free Flex Full Seat Zip Front Breech-$161.95
-FITS Techtread Full Seat Pull On Breech-$115.95
-FITS Performax Front Zip White Full Seat Breech-$259.95

---
Amazing Deal!


$20.00
Save 60% on Classic Equine Soft Touch Straight Girths With Elastic
Jump Girth (Brown and Black)
Dressage Girth (Black only) $25.00
---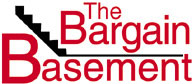 VTO's blowout deals on breeches, boots, gloves, riding apparel and more.
Teque Style Women's Show Shirts
Only $25.00
Originally $105
Hydropore has an innovative and complex weave that rapidly pulls moisture away from the wearer. Additionally, Hydropore is designed to be around horses. Its wrinkle-resistant, the color won't fade and it prevents unsightly pilling or snags.

Summer Riding Apparel
---

Ariat Tek Tri Factor 1/4 Zip Shirt-$79.95
The IceFil fabric converts your sweat into refrigerant to keep you cool and comfortable. Sun protection fabric helps you fight off the sun's harmful rays
FITS Hannah Full Seat Tread

Breech-$179.95
Made of breathable, stretchy, woven micro-fiber; bringing FITS technical innovation to a more traditional design. Add flattering stitching and detailed embroidery to the graceful lines of the Hannah and you have a true town & country breech. Also available in Knee Patch.

Kerrits Ice Fil Tech Tight-$79.95
Chill out from the bottom up. A Kerrits exclusive, featuring original anti-slip Kerrits Sticks technology, silicone carrots along the seat and inner leg that stretch, stick and breathe. With side pocket and UPF 50+ sun protection, this is the coolest tight in the bunch.
Kerrits No Fault Show Shirt-$71.95
Kerrits gave ventilation a little va-voom by combining fine mesh with textured "animal" fabric. And, the printed inner collar

patterns coordinate with Kerrits products.
FITS Sea Breeze Short Sleeve Shirt-$80.95
Featuring the lightest weight fabric FITS has ever used – offering UV protection, wicking, fast drying, stretchy breathability that is odor

and pill-resistant.
Ariat Ladies Team II Waterproof Jacket-$174.95
beautiful lightweight jacket that is waterproof with sealed seams and breathable. Plenty of pockets to store all your goodies and double back vents that zip allow you to sit comfortably in the saddle.
---
Horse Necessities
---

Noble Outfitters Guardsman Fly Mask-$24.95
Not your ordinary fly mask! Unique patent pending Flex Spline Technology creates a canopy away from horse's eyes, while unique contoured fit prevents insects from penetrating the mask.
That Blue Stuff-$26.95
Works quickly on rain rot and scratches. Gets rid of that pesky fungus on the horses legs. Clears up hopple burns, chafing, saddle sores, coronary band fungus and can be used on the horse's face for skin problems. This anti microbial, anitfungal, antibacterial lotion gets the job done!
Best Friend Grazing Muzzle-$44.95


This padded grazing muzzle is safe and comfortable, and is recommended by equine health professionals to prevent as well as treat laminitis, founder and obesity.
"Clac" Deo-Lotion Fly Repellent-$24.95
Deo-Lotion is an easy to use and environmentally safe fly repellent made with 100% natural ingredients.
Sore No-More Liniment-$18.95
Equilite's Sore No More is an exceptional arnica and witch hazel based herbal liniment that contains no chemicals or harsh abrasives. Great to use as a massage liniment before and after exercise, or as a leg or bath brace.

USG Baroness Collection:
Ear Net-$36.95
Dressage Saddle Pad-$79.95
The Baroness Collection features a subtle rows of clear sparkling faux crystals to add a little extra pazazz to your show en

semble.
Ovation Olympia Tall Boots-$206.95
Features beautiful, super soft leather upper, a refined square toe cap, elegant zipper protector and Dry Tex lining to keep you cool and comfortable while looking your best.

Cheata Trotter Bra-$62.95
Goodbye sitting trot bounce! The Cheata™ Trotter is one of the most stable, powerful, and minimizing bra structure. It makes you smaller, sleeker, and smoother. Also available as a Tank.

EQuick Eventing Boots-$178.95
Offers tendon protection for cross country with an exclusive quick release tool to help the horses legs cool quicker and/or to keep you out of harms way of a dancing horse. The Eventing boot is very light at 165 grams, which is about .2 pounds each and will not absorb sweat or water. Rigidity on the front, outer side and back help keep your horse's leg well protected.
Sprenger Novocontact Bits
Novocontact Single Joint Loose Ring Bit-$114.50
Novocontact Double Joint Loose Ring Bit-$143.50


Novocontact Single Joint Eggbutt Bit-$168.50
Uniquely shaped for the especially sensitive horse. Novocontact bits are designed to create a unique oval shape which widens the contact surface on the tongue while the rider keeps a steady contact. As the rider gives a rein aid the mouthpiece turns forward and the contact surface gets narrower, ensuring more precise and effective communication.

Veredus E-Vento Horse Boots
Front-$179.95
Hind-$197.95
Protection specifically designed for cross country. Ventilated through 3D mesh ducted fabric, made of micro perforated AEROX neoprene, these boots provide all terrain protection, and don't absorb water. Despite offering extremely robust protection, they are lightweight for greater freedom of movement and flexibility.
Stubben Equi Soft Dressage Girth-$395.00


Effectively deals with the constriction by giving in all directions and markedly reducing the tension. This frees the underlying musculature, allowing for better performance.
PRI Quilted Eventing Saddle Pad-$46.95

Cotton quilted outer that is filled with high density foam and felt with added thickness across the top of the pad. The curved wither design and double thickness foam padding along spine provide additional shock protection and pressure relief. Flannel lining is soft against your horse and quickly wicks sweat away.


Acavallo Opera Stirrup Irons-$129.95
The core component and most striking feature of this innovative product is its special patented loop suspension. In contrast to conventional stirrup attachments, this solution permits a flat and untwisted location of the stirrup leather on the saddle flap, thereby avoiding annoying friction between the rider's leg and the stirrup leather. The combination of these benefits allows the rider to achieve an optimum leg position and to sit in balance.